Initiatives
Penn is always looking for ways to enhance our graduate student benefits and ensure we are fully meeting our students' needs. Read below to learn more about some of our most recent improvements, which we have created through our many partnerships with graduate student organizations, including GAPSA, the G12 governments, and graduate affinity groups.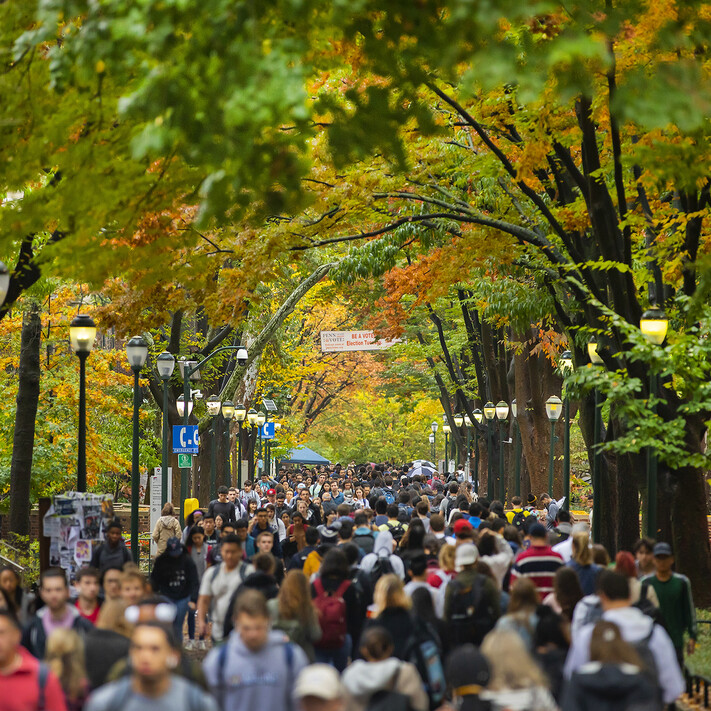 Creating Fellowships
Penn is committed to continually expanding the ways in which we support our graduate students in reaching their academic goals. Partnering with our many graduate student groups and other organizations at Penn to create new fellowships is one way we are able to uphold this commitment. For more information on new and existing fellowships and graduate funding packages, visit the Graduate Student Support page.
Adapting Ph.D. Program Rules
The University updated the Academic Rules for Ph.D. Programs in July 2022, permanently instituting some of the special exceptions put in place during the COVID-19 pandemic. Dissertation defenses may now take place in-person, virtually, or in a hybrid format. In addition, students no longer have to deposit hardcopies of their dissertations; only electronic submissions are required. For more information, review the Academic Rules for Ph.D. Programs here.
The President's Ph.D. Initiative
The President's Ph.D. Initiative is a six-year, $30 million initiative to support doctoral education at Penn. The initiative was established in the 2020-21 academic year, and continues to support Presidential Ph.D. fellows. For more details, see the President's Ph.D. Initiative website.
Community Impact Fund
The Community Impact Fund supports graduate student initiatives and activities that build a community of mutual respect and intercultural understanding on campus. In particular, the fund is designed to support graduate student-driven activities that address racial, cultural, or gender-based bias.
Applications for the Community Impact Fund can be submitted during the academic year by any student organization or University entity organizing activities for graduate students. Read more about the Community Impact Fund, including the application process, by visiting the Graduate Student Center website.