Career Preparation
Career preparation can start as soon as you begin your graduate degree and will continue throughout your time at Penn. Read below to learn how Penn can help you prepare for a career after graduate school.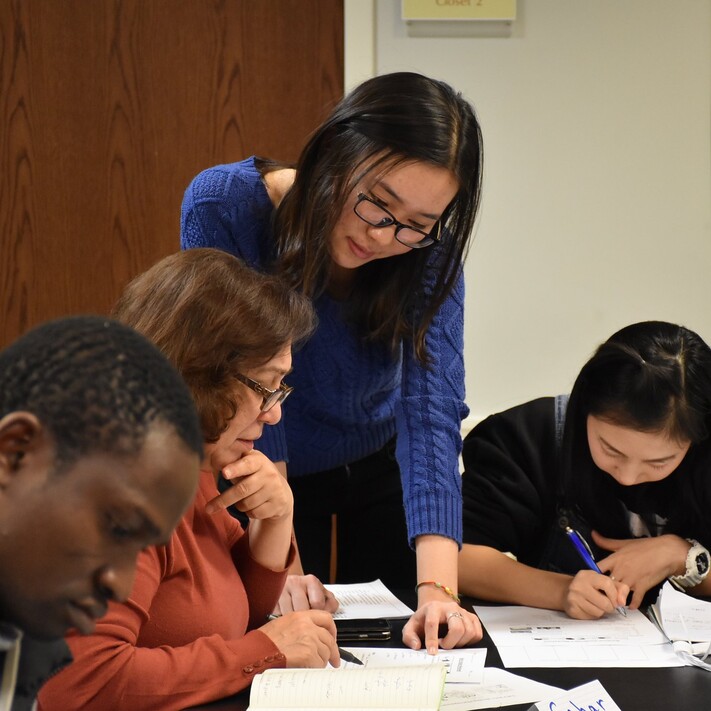 Career Services
Career Advisors
Penn's Career Services has career advisors who are specifically experienced working with and understand the needs of graduate students. It also has advisors specifically experienced in helping students who are interested in applying for further graduate education.
Career advisors can meet with students in one-on-one appointments to answer any career-related questions, provide resources on exploring careers, discuss networking strategies, review application materials for jobs in government, business, industry, or as faculty in higher education. Advisors from Career Services also collaborate extensively with academic departments and student groups to deliver customized programs, workshops, and advice.
Online Resources
There are also extensive online career resources for graduate students throughout the Career Services website, including the following:
Ph.D. Career Training Platform – An online eLearning platform that helps Ph.D. students develop effective strategies for networking and applying to faculty roles and allows you to explore your career options and the many expanded career paths beyond academia that value the Ph.D. experience.
Beyond Graduate School – A one-of-a-kind online platform specific to the graduate student experience, helping you to make the most of your investment as you position yourself for your next career step.
Handshake – A platform that allows you to review upcoming programs, career fairs, and employer visits, search for internships and jobs, and schedule your next appointment with a career advisor.
Center for Teaching & Learning
For Ph.D. students, teaching and more broadly, communication of knowledge about one's field, is a critical professional skill. In most of Penn's doctoral programs, teaching is an academic degree requirement and an integral part of the graduate student experience.
The Center for Teaching & Learning provides a broad range of programs for graduate students to help them develop as teachers, have successful experiences as teaching assistants, and prepare them for becoming faculty members in the future. The Center is located on the first floor of Van Pelt-Dietrich Library. Contact CTL at ctl-help@sas.upenn.edu or find more information about the Center's many programs and resources on the Center for Teaching & Learning website.
Penn Libraries' Services for Authors
Penn Libraries offers an informative online guide for graduate students looking to publish their work. The guide walks students through the publishing process and introduces students to topics like publisher contracts and copyrights. Penn Libraries' subject specialists are also available for one-on-one consultations with students as questions arise around their initial efforts to establish themselves as academic authors. For more information, visit Penn Libraries' Services for Authors page.
Career Resources for Professional Schools
Each of the professional schools at Penn also has its own career services, which offer resources specific to the field of study. Students in the following professional schools can access their school's career services using the links below.